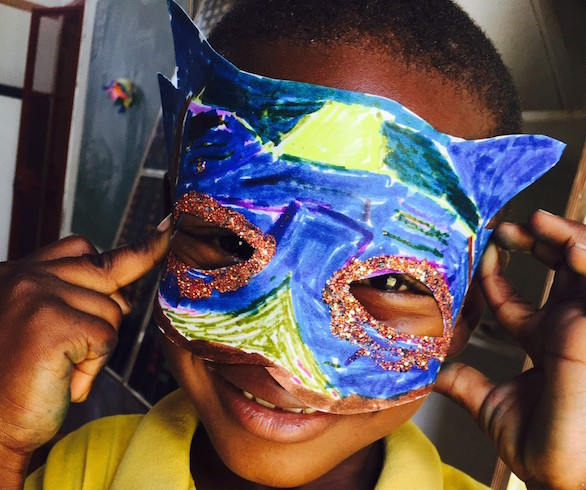 Hello Friends of Choix!
While parts of the world are beginning to thaw, we bring you warmth from Haiti.  In addition to that transition, March also brings us International Women's Day and is officially Woman's History Month in the United States, the UK and Australia!  We are inspired by Queen Rania of Jordan who said, "when you educate a girl, you empower a nation."
At Choix, we believe that it is vital to educate both our male and female students to recognize the human dignity in all people, as well as their own capacity to become the next generation of leaders for their communities, for Haiti and for the world.  That's our big picture.  We're excited to share with you a look at the progress we're making on a day-to-day basis, and more specifically the highlights of our winter term.
---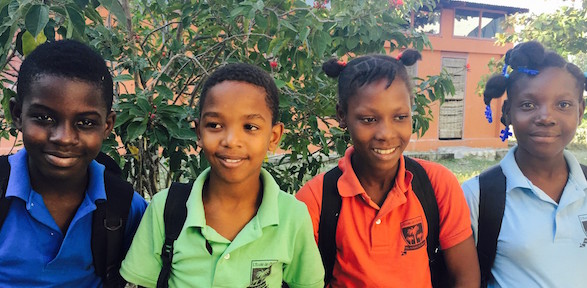 Academic Progress
We are so proud of our students for many reasons – mostly because they represent the kind hearts and souls of young Haitians blossoming into strong and caring Haitian leaders.
We're also thrilled to report that their academic progress shined through this winter as they demonstrated 16% improvement year-over-year compared with end of term results from first trimester passing rates!
This progress is due to so many factors, from the curriculum to our staff to outside support.  One of the elements contributing to students' success is parent involvement.  Even though some of the parents may have not had much formal education themselves, they take an active interest in learning more about their children's academic processes and development. We also have a volunteer parent committee that influences decisions involving Choix.  While parent meetings, an overview of curricula, and parent involvement are commonplace in other parts of the world, they are not frequent occurrences in Haiti.
Read more here.
---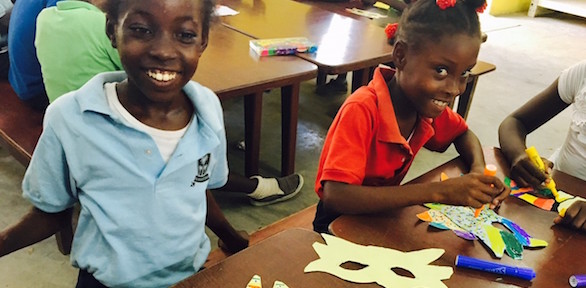 Kanaval & Masque-Making!
For this year's celebration of the Haitian festival of Kanaval, we had two football matches and a basketball game. Over the period of two weeks, each student created her or his own masque of their own design. The larger piece of art represented a collaborative effort that was presented to the whole school. Three judges (Choix staff) voted for the three most creative of the bunch. The judges said that all of the artwork was so very well-made and beautiful, it was exceptionally difficult to choose the top three! See for yourselves in the photos below. Every class also prepared a traditional Haitian song to share with the school.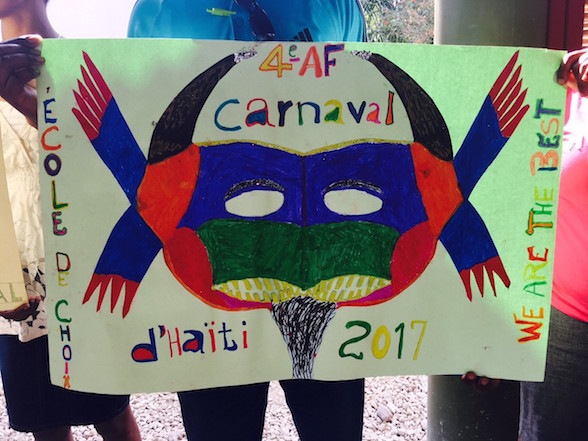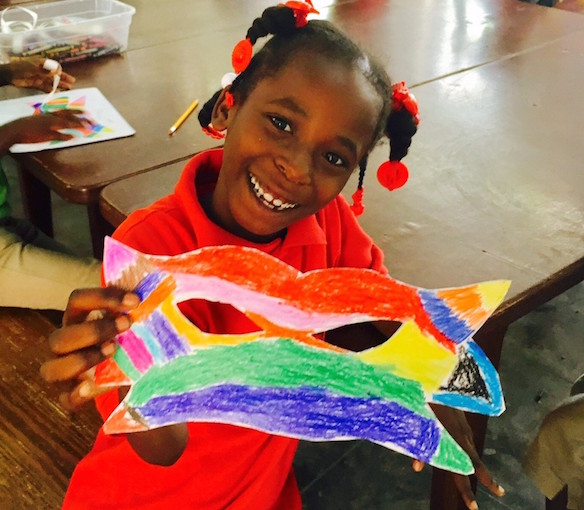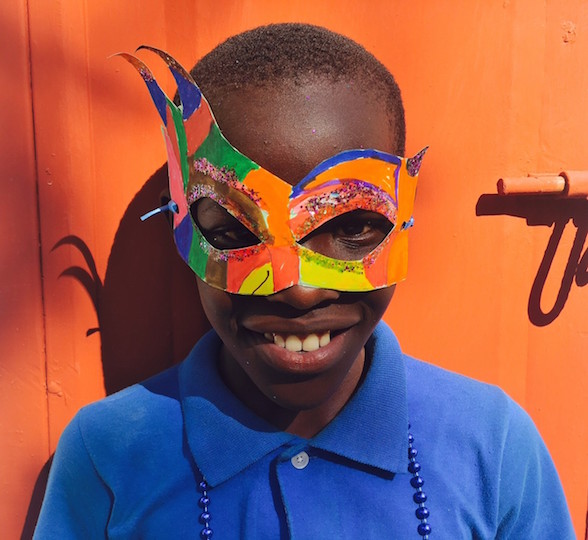 ---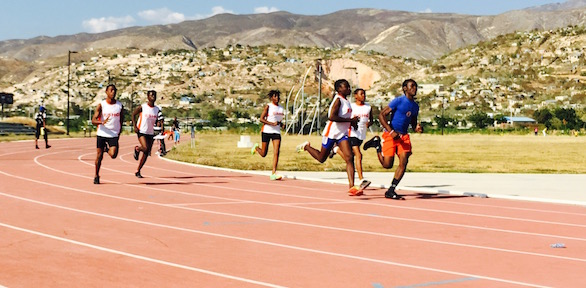 Choix Track Meet @ PaP Olympic Centre
Choix has some of the country's highest-ranked female and male track and field competitors and is proud to be able to bring them to competitions in Port au Prince, including those held at the new Olympic Centre.  We are excited to have two junior Olympic qualifiers on our team and a host of other national leaders.
Choix students qualified at the January competition to continue to the April qualifying round, which then will lead to the end-of-year finals.  We will keep you informed of our progress on facebook (like our page to follow updates!)
---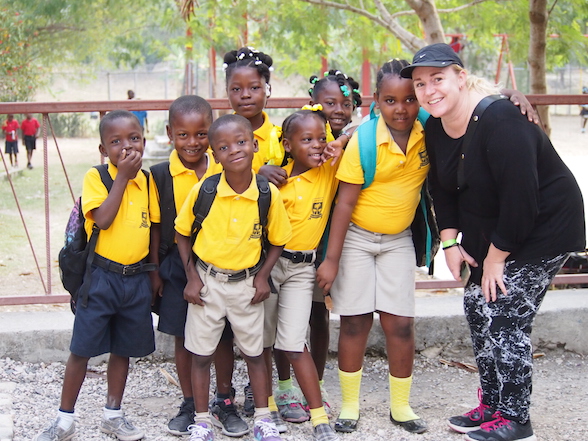 BCD Travel Foundation Visit and Girls Rights Project Contribution
Choix is privileged to welcome its students and community each day to a warm and beautiful campus environment. However, the sustainability of our buildings depends on their longevity; so we're grateful to our visitors from BCD Travel Foundation in January, who painted in preparation for a larger paint project others will complete in April. Their work will ensure that our campus continues to looks lovely and that our buildings will be around for years to come!
The BCD team's visit was also vital as they were able to bring bags of athletic equipment generously contributed through a grant from the Girls Rights Project. One of the unfortunate shortcomings of our athletics program is that we normally have very little equipment for our students to use to train and build muscle tone. We do not have a training facility, per se, nor do our students have access to any facilities. However, through a grant from the Girls Rights Project, we were able to purchase training equipment and currently are in the final phase of enhancements to our campus triple jump / long jump facilities! Efforts in both of these arenas represent significant long-term sustainable impact for our students and campus environment!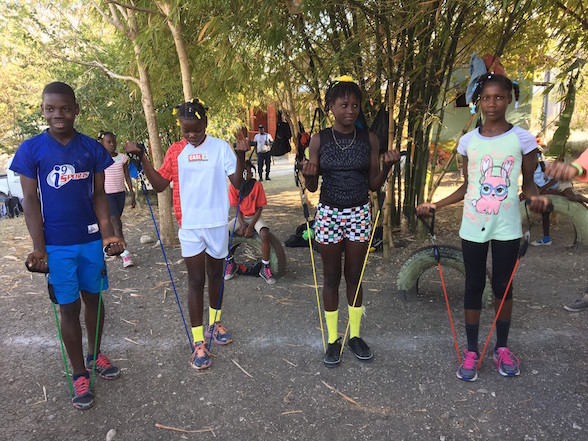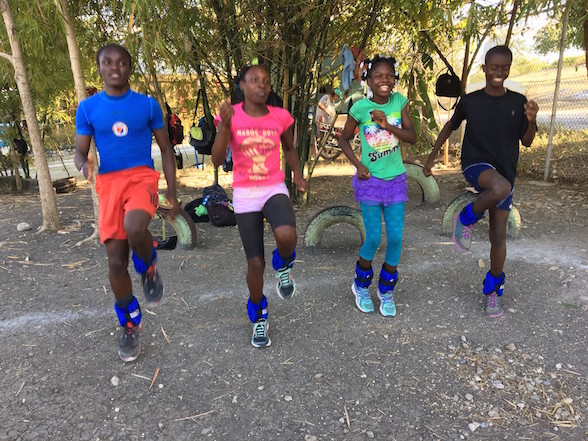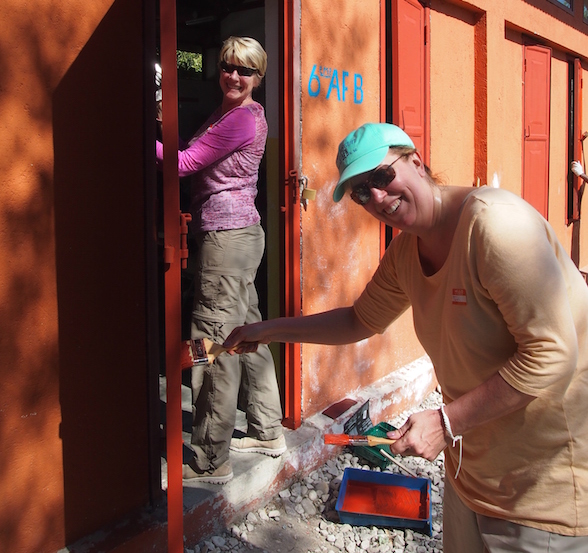 ---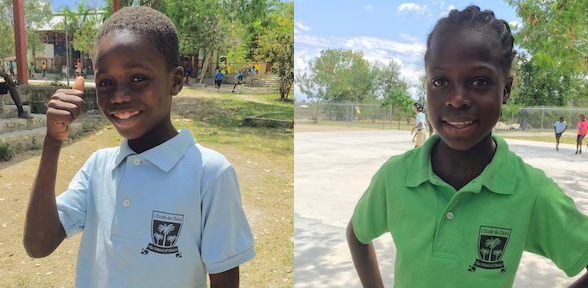 Sponsor a Student, Sustain a School
Choix is supported by individual contributions from people like you, who read our newsletter and understand that education is the most sustainable contribution we can make in the lives of individuals.
One of the ways that individuals partner with Choix is through our sponsorship program. Sponsors are linked with individual students and, depending on the sponsor, may opt simply to support Choix with a contribution or also may choose to communicate with their sponsored student through our online portal.
Wiltchina and Pierrison are 3rd graders at Choix and are two of our students who would be thrilled to be sponsored!
While they both have struggled a bit, their self-esteem has blossomed over the past year.  Pierrison had a setback last year when he suffered injuries after being struck from behind by a motorcycle while walking along the street. He was able to seek treatment at the local hospital and, our Choix nurse, Nancy, checked and treated his wounds daily.
---