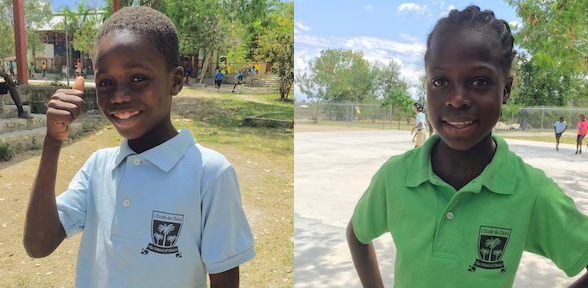 Sponsor a Student, Sustain a School
Choix is supported by individual contributions from people like you, who read our newsletter and understand that education is the most sustainable contribution we can make in the lives of individuals.
One of the ways that individuals partner with Choix is through our sponsorship program. Sponsors are linked with individual students and, depending on the sponsor, may opt simply to support Choix with a contribution or also may choose to communicate with their sponsored student through our online portal.
Wiltchina and Pierrison are 3rd graders at Choix and are two of our students who would be thrilled to be sponsored!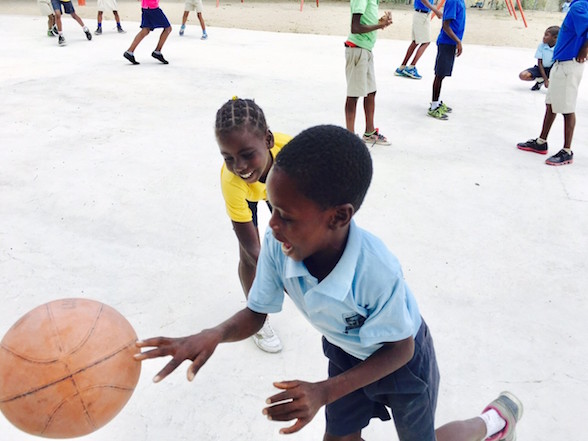 While they both have struggled a bit, their self-esteem has blossomed over the past year.  Pierrison had a setback last year when he suffered injuries after being struck from behind by a motorcycle while walking along the street. He was able to seek treatment at the local hospital and, our Choix nurse, Nancy, checked and treated his wounds daily. He is doing well now and only has a small scar above his eye.  He has a large family (he is one of 6 children, 3 of which are at Choix) and we communicate with his family often through numerous home visits. Pierrison would love to be a professor when he is older.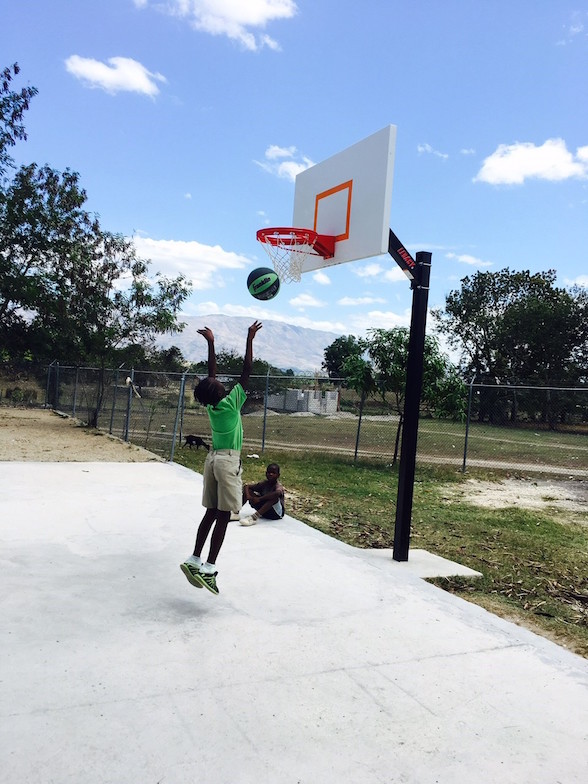 Wiltchina also comes from a family of 6 children, with two older sisters and three brothers.  Her older sister, Ashley is a graduate of our program and currently is supported by our scholarship program as an 8th grader at a local secondary program.  Wiltchina loves her math and science classes (yeah for STEM!). She reports that her favorite activity in gym class are the football matches (soccer) since she is getting better – she even participated in a competitive football match for the first time during kanaval!  She would like to be a nurse when she is older. She explains that once she witnessed a serious motorcycle accident, but "there was no one to help the people who were hurt."
Both Pierrison and Wiltchina are more and more enthusiastic to come to school each day, participate in class, the social environment at Choix and extracurriculars.  Yet, it would really help each of them to know that someone was thinking about them, that they had a cheerleader on their side somewhere in the world . . .
Choix recently introduced its new Student Sponsorship Portal online.  If you're already a student sponsor, you have access 24/7 to information about your student – their progress at Choix, a bit about their background, extracurriculars, their favorite subjects and so on.  They also get a chance to learn a little about you if you choose to complete your online profile (optional). (Click here to login.)
If you would like to sponsor either Pierrison or Wiltchina, please email Laura now.
If you'd like to choose another student to sponsor, and help us to sustain Choix now and well into our future, please click here and choose the "sponsor" link.