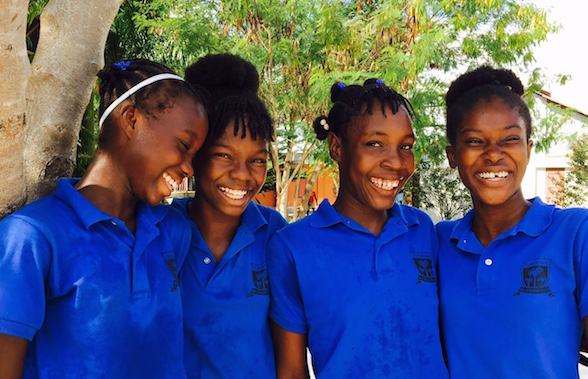 Hello Friends of Choix
It's been a busy Fall with a category 5 hurricane and an exhausting US presidential election now behind us, and another attempt for a Haitian Presidential election scheduled just ahead, we look forward to the future with hope and compassion.
---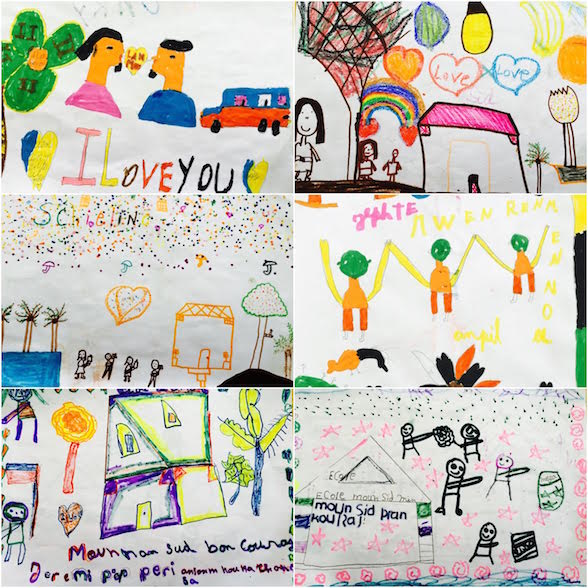 Hurricane Matthew Makes its Mark in Haiti
Hurricane Matthew swept across the Caribbean in late September causing widespread destruction and loss in parts of Haiti.  As the first Category 5 Atlantic Hurricane since Hurricane Felix in 2007, Matthew completely devastated communities in southern Haiti and caused damage throughout other regions.   Fortunately, Choix and Mirebalais were not hit directly by the eye of the storm and thankfully no lives were lost.   During and after the storm, we maintained contact with all students and their families via our organized network of employees and volunteers from the parent committee.
Unfortunately, for those living in southern Haiti, the storm caused complete ruin.   One of our Choix board members and several of our employees are from the South and their families lost a lot.   Choix students tried to speed up the healing process by creating art pieces along with expressions of hope and good fortune that were sent to one of the hardest-hit communities.
For more details on how we weathered the storm and what we were prepared to do for our community – click here.
---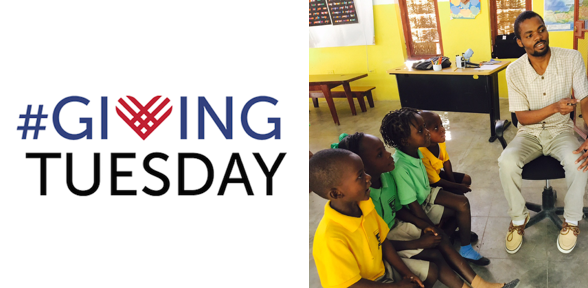 Giving Tuesday
Celebrated on the Tuesday following Thanksgiving (in the U.S.), Nov. 29 is #GivingTuesday – a global day of giving fueled by the power of social media and collaboration.
Please join Choix this #GivingTuesday as we seek to honor and support our teachers in Haiti, one of the most sustainable contributions to education that you can make!  Our goal on #GivingTuesday is to raise funds to support a portion of our teachers' work as they contribute to sustainable education in Haiti and as we support the economy in Haiti by paying them a living wage.   We are asking people to post on our Facebook page (@ecoledechoix) the name of the teacher who was most inspiring to them with the hashtag #GiveToTeachers, and also make a contribution to Choix in their honor.
#GiveToTeachers on #GivingTuesday to help us to reach our goal!  Contribute to Choix on #GivingTuesday and throughout the year by clicking here.  For more information on our efforts in this area see our latest news release – click here.
---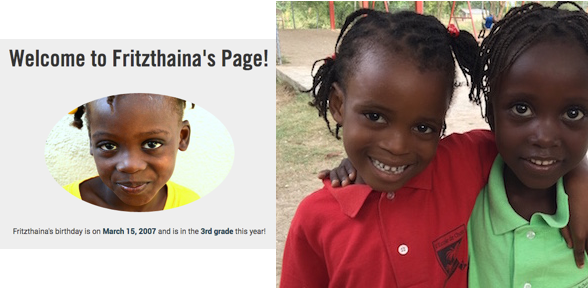 Let's Get Every Student Sponsored!
Sponsoring a Choix student is a cornerstone of our fundraising efforts and an integral part of our operations strategy because the benefits are mutually rewarding.  Both the student and the sponsor have a lot to gain.  To further this enriching relationship, we are very excited to announce a new element to our sponsorship program!  This winter we will be launching a new platform to facilitate sponsorships and enable more interactive communication.   Our web developer has partnered with us to create a dynamic new platform where sponsors and students can connect and share information.
The password-protected space not only will include photos and information about your sponsored student but also will enable sponsors to add photos and information about themselves, as well.  So, a truly interactive, two-way communication flow can emerge.   The sponsored student can learn more about you, the sponsor, and you can feel as if you are more a part of your sponsored student's life.
We would love to have each of our students sponsored by the end of this academic year – and we're about halfway to our goal.  Help us to reach our goal by sponsoring a student today and be one of the first sponsors to gain enhanced information and interact with your sponsored students on our sponsorship platform in the next few months!
Sponsorships already are available here, and we plan to be launching our new platform sometime this winter!   If you'd like to support us, please consider sponsoring a student.   It's fast and easy – and can make a big difference.
---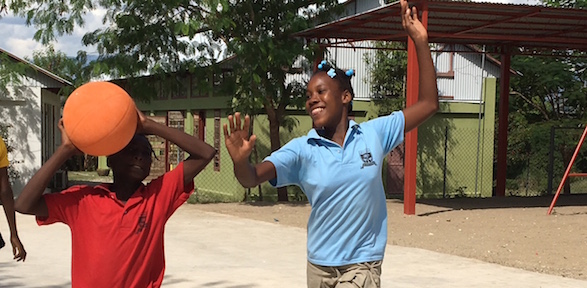 Getting Bigger and Better Every Day! (Construction update)
The BCD Travel Foundation and its partners generously funded a construction project this summer to enhance the Choix playground and to upgrade our bathrooms and septic system.   Thanks to their generosity and vision, Choix students started school this year with a new basketball court and expanded play area that provides a bit of shade and space for fun outdoor activities.  And, now, when it's time to change from gym clothes back to school uniforms, the students have a new space with more room and improved facilities!
---